Today is one of those days where trail running really kicks the ass out of road running. The latter, I've always found boring and mechanical, so I avoid it most of the time.
But with both, motivation lacks when the weather is brutal. The way around that though - I'm learning - is committing to the run the night before.
Yesterday, the weather was brutal. High winds, chucking it down and cold. Standard for February. Ferries cancelled.
However, last night I picked a walk from Walking On Arran and decided I was running it, regardless of the weather. The weather forecast was a bit grim, but the act of reading about the walk, looking at the map and getting my running stuff ready meant I was committed. And if I didn't go, I'd feel pretty guilty most of the day. (Probably not the best way to make yourself to do exercise, but when's it's February and you're on Arran, you do what you can...)
I got lucky.
The weather was clear in the morning. It was windy, but not raining, and there was a touch of sun around. So at 10am, the journey to Clauchland Hills began.
It's just over 10km there and back from Lamlash; although if you get a bit lost, like I did, it can turn into about 15km.
You run up by the golf course and on to the track on the left hand side heading out of Lamlash. Then after a km or two you'll be able to cross the road to Cnoc na Dail car park.
From there, you run on a bit and then take a left up towards Hill Path. Not surprisingly, you start to climb for a bit. It was typical February terrain (bits of ice and frost and boggy in places), but would be easier in summer. You then arrive at a cairn at the top with views to Brodick and Holy Isle. Wowzers.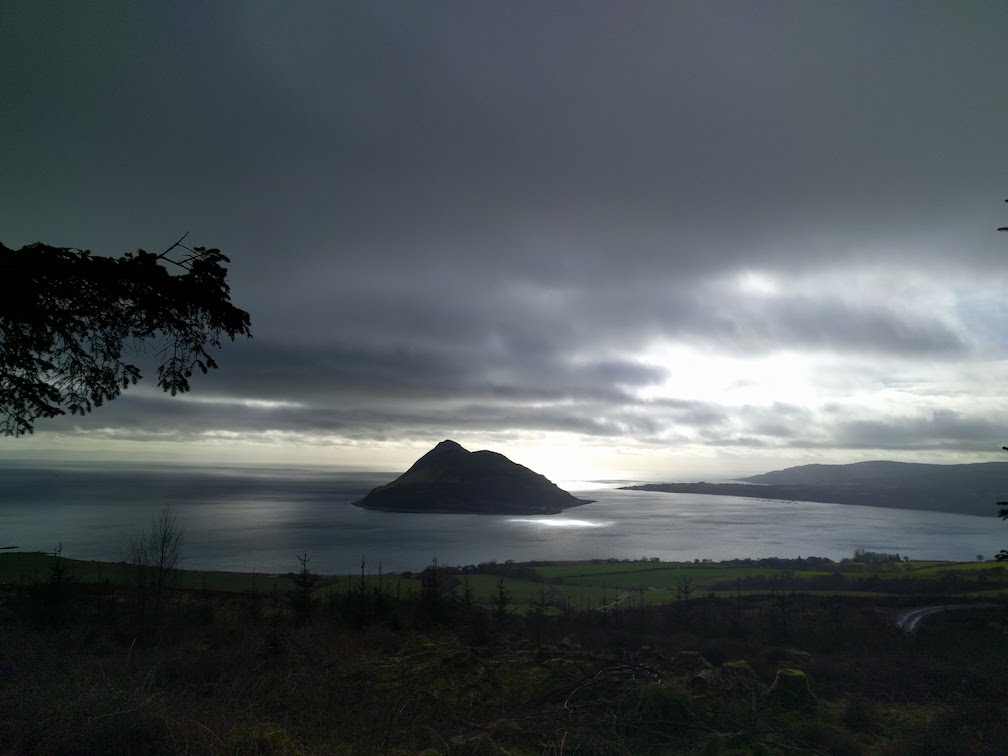 I was lucky again. The sun was out, the ferry was just coming into Brodick and Holy Isle looked amazing.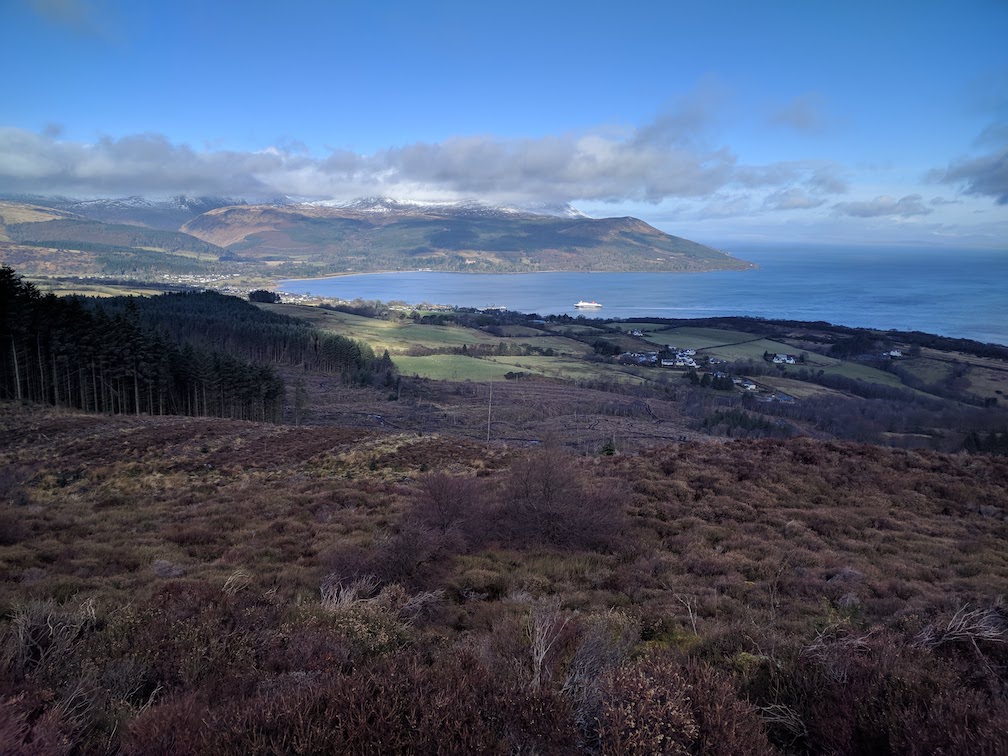 From the cairn, you run down (kind of up and down really). I got lost a bit - don't be tempted through the track with the very long trees. Instead, KEEP GOING - otherwise you'll need to climb back up :)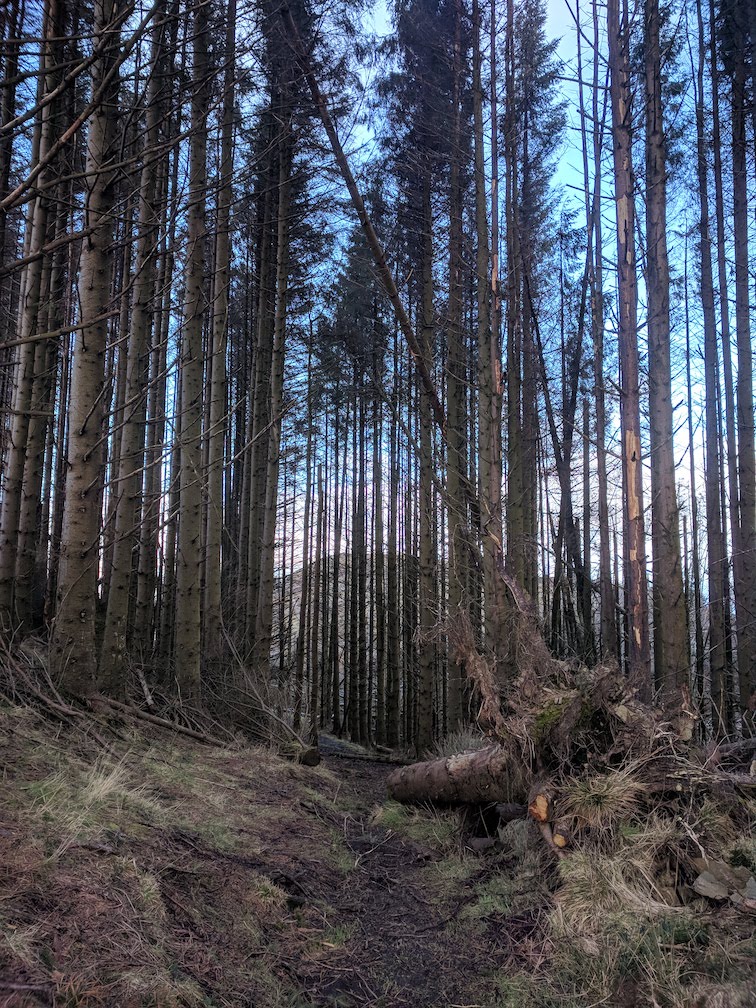 Getting down from there - after you've avoided the temptation to go through the trees that look like they lead to a magical world - it's fairly easy to get back to Lamlash. I ended up going through Clauchland Farm - I went in with yellow trainers that came out brown - but there is another route if you continue over the Iron Age hill fort (according to Walking On Arran and my brother-in-law).
In total, I ended up doing around 12.5km with an elevation gain of 430m. It was a bit boggy in places, so you'd need trainers with good grip.
A great run for all levels of trail runners.