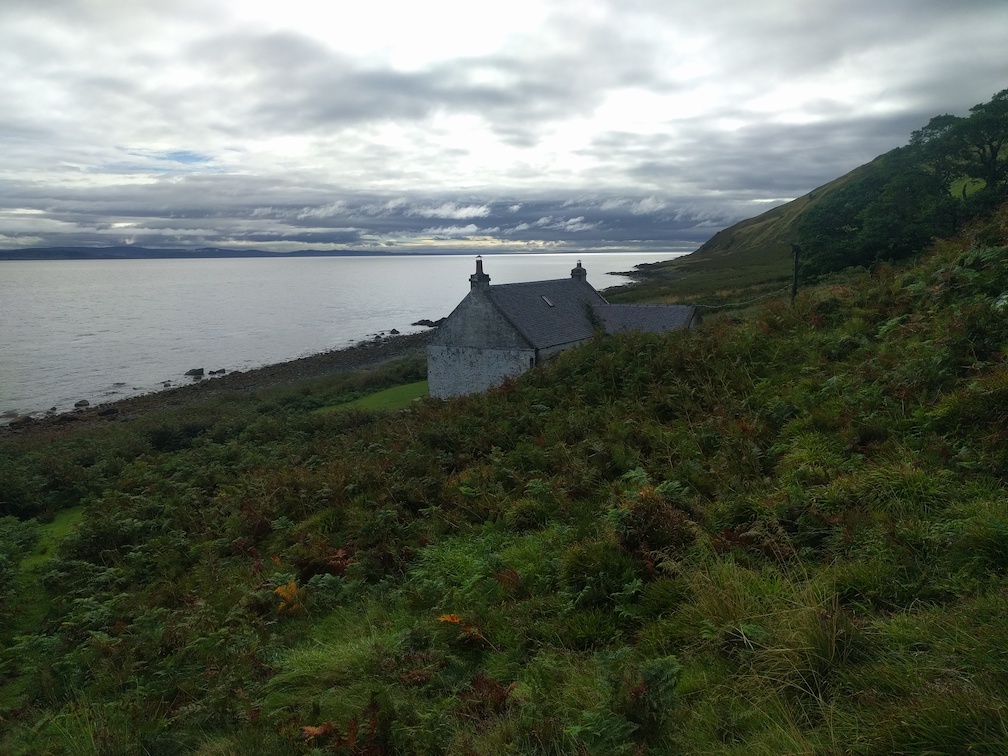 I've got a 40 mile "race" in September, so in the last month, I've done a bit more training, running four times per week including two longish runs; one of 22 miles and one of 24 miles.
The first one, my pal - and running partner for the 40-miler - was with me. The second one, I did on my own and retraced some routes that I ran earlier in the year.
---
The 22-miler is a cracker of a run and although technical in places you end in Lamlash where a burger and chips washed down with a pint in The Drift Inn is your prize!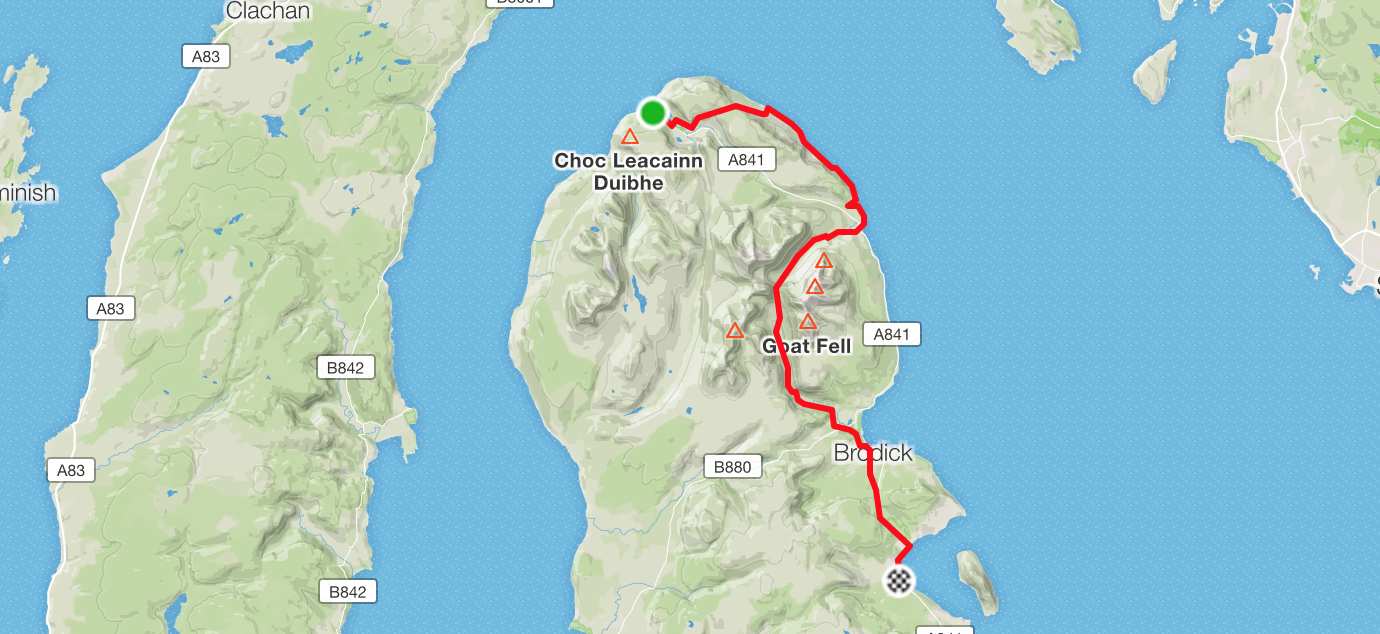 We started off in Lochranza running by some stags of course, and headed over the hill towards Laggan Cottage. As it was early morning, there was some mist on the hills and some stags in the background. All very mystical and Scottish. As Dave - my running partner - lives in London, it was a bit of a treat.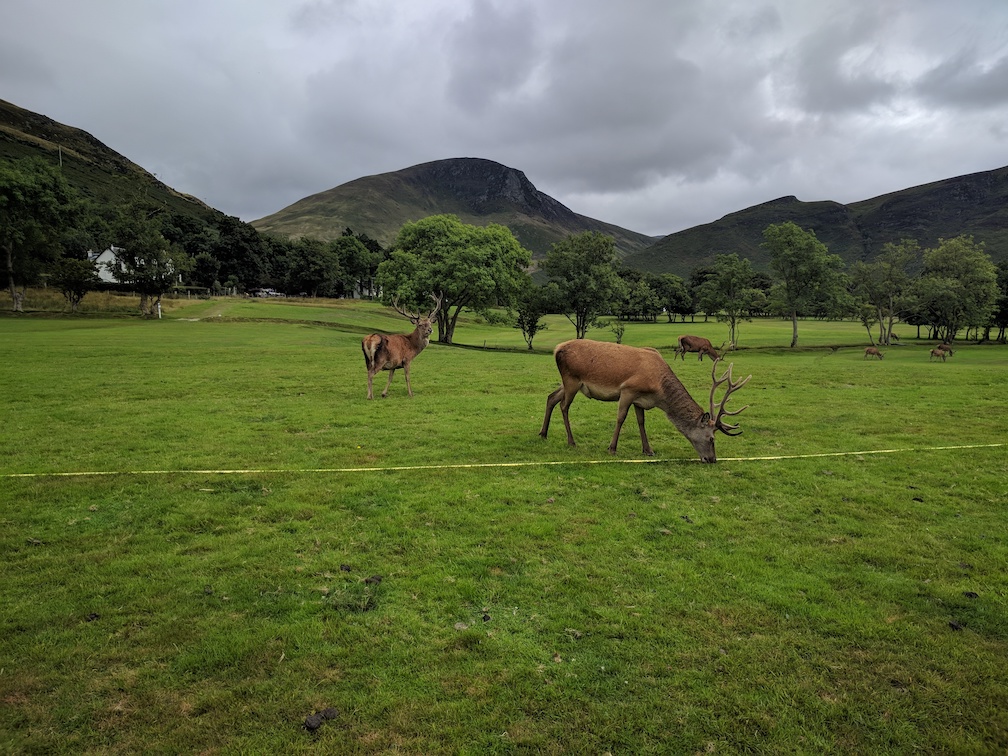 Heading down the coast towards Sannox, we headed up Glen Sannox and over The Saddle; a nice stretch of running until you hit The Saddle - or rather, before The Saddle hits you...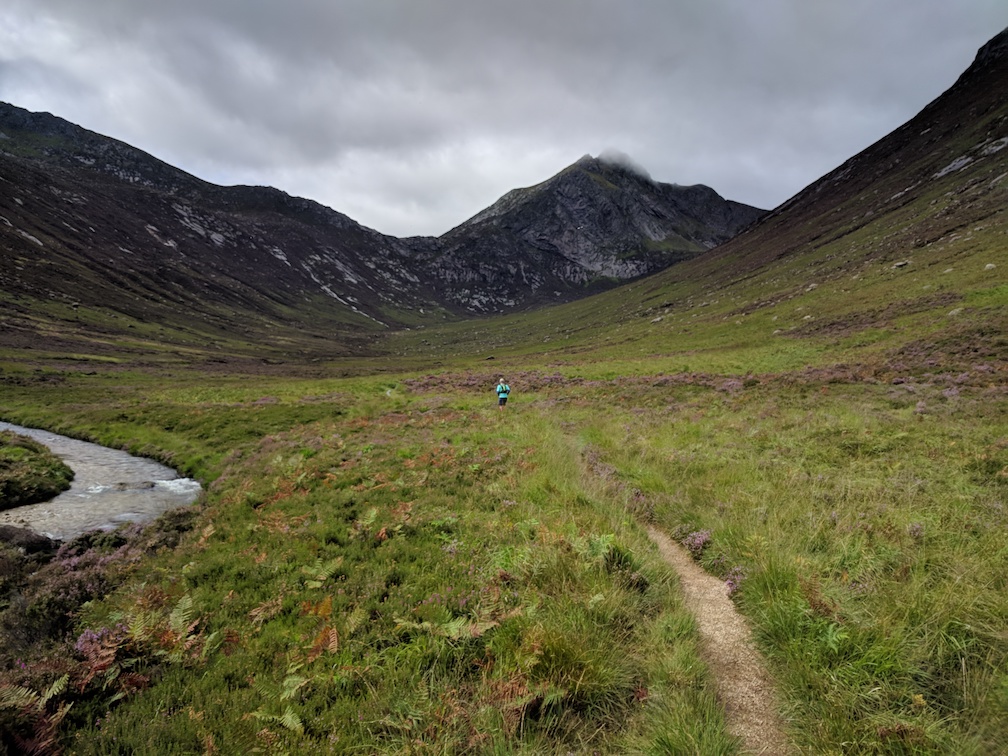 Making our way down Glen Rosa and by the campsite we stopped in Brodick for a bottle of water - badly needed after a few pints the night before (an idea we both wished we hadn't had) and then headed to Lamlash via Fairy Glen where a pint and burger (or the Surf 'n' Turk for Dave) was waiting.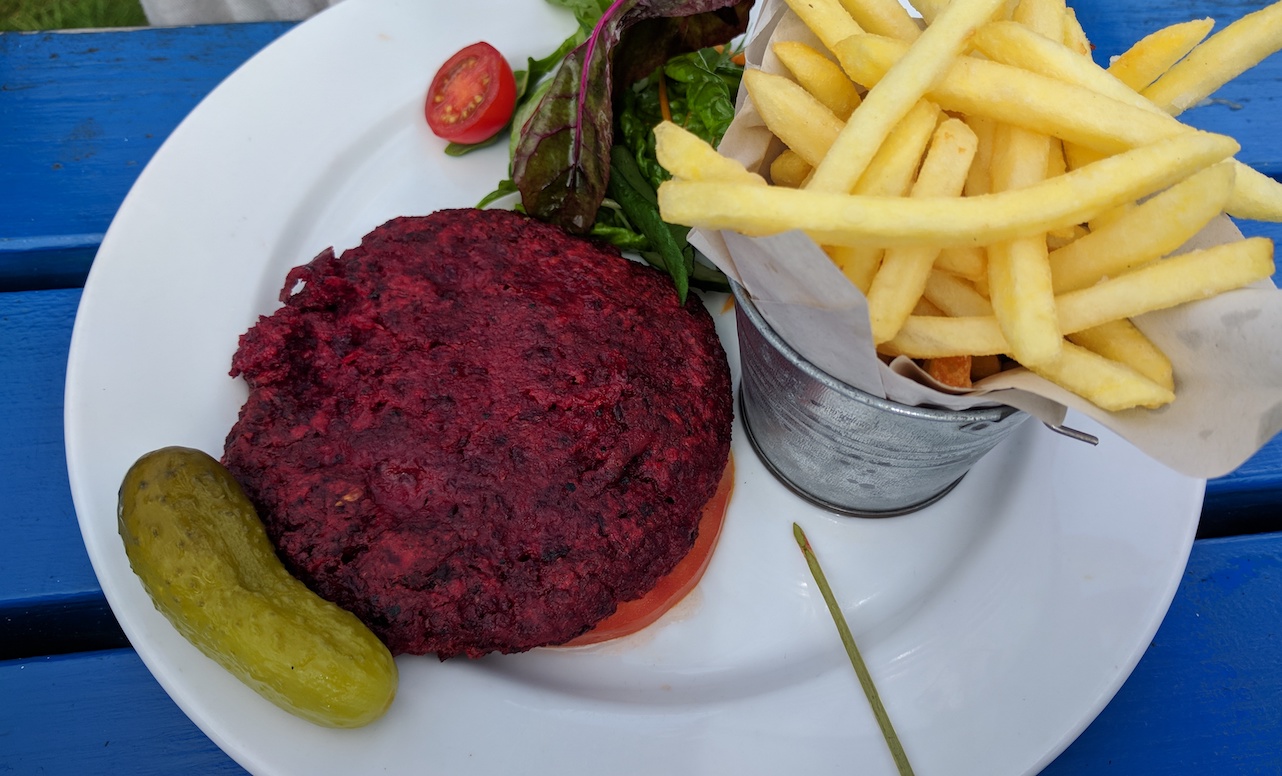 ---
The 24-miler saw me take a new route to Lamlash from Brodick that I've never taken before. I headed out of Brodick and up to Corriegills chopping off left through North Corriegills and on to the coastal path.
I wasn't sure what the coastal path would be like. I was hoping for well trodden and fairly flat, so that I could get some rhythm going, but it was bouldery in places meaning I had to watch my step.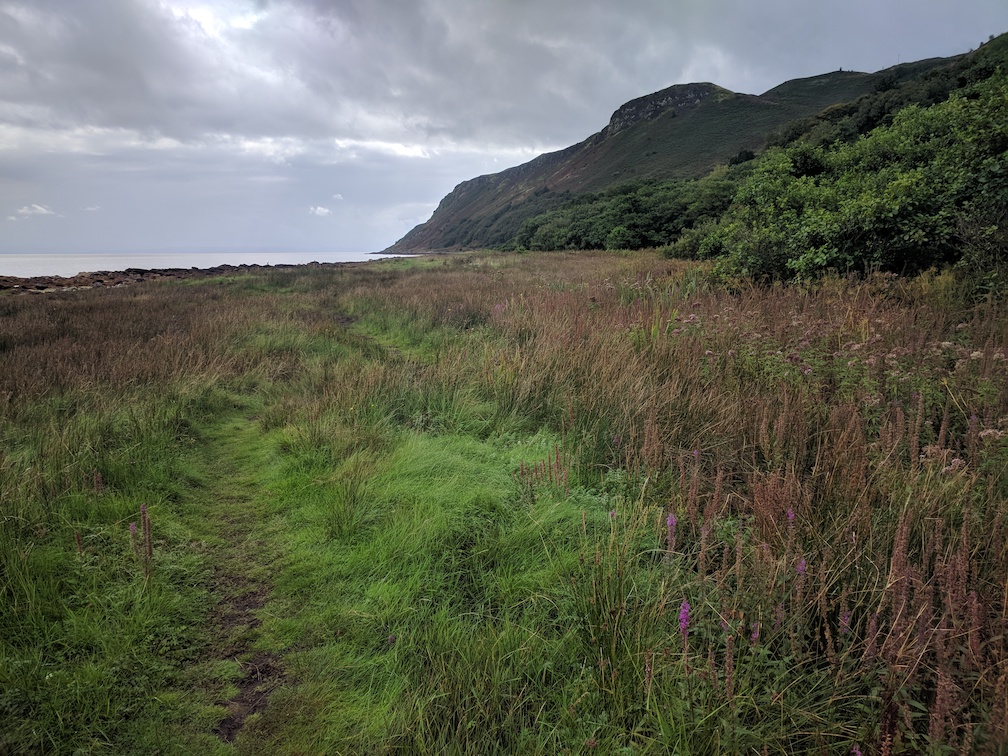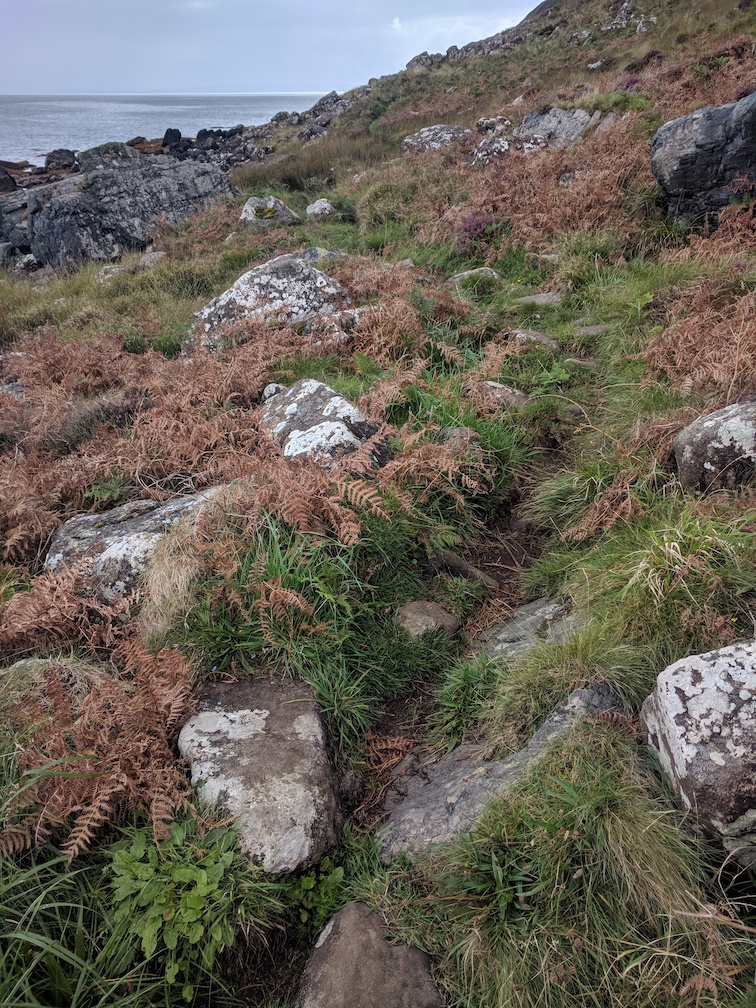 Once you get to the junction that takes you right up to Clauchland Hills or straight on around the coast to Lamlash the terrain gets easier - or more runnable. It's not that difficult to walk; just tricky to run on.
I headed up to Clauchland Hills and then down into Lamlash before turning back up Lamlash hill to Fairy Glen and the road back to Sannox.
---
Two good runs with some challenging terrain (in Arran is it ever not?) and my final long ones before running 40 miles around Ben Nevis in September.
One of the best things about the second run was seeing my footprints from 4 hours previously...