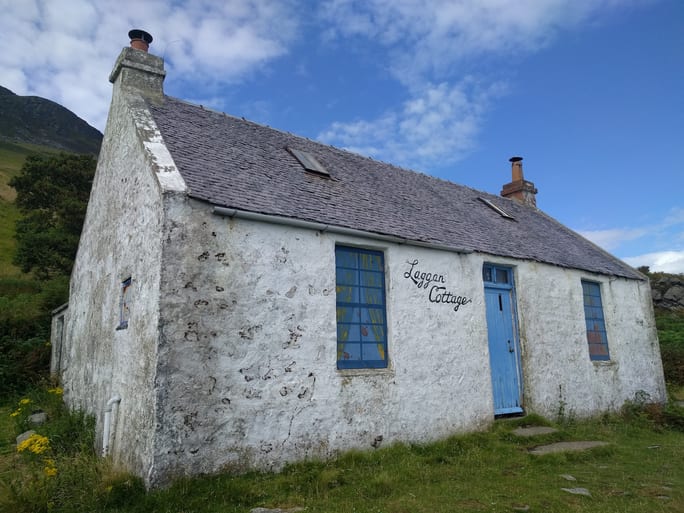 I don't wear headphones when I'm running. I used to but I stopped when I realised I was missing a lot.
When I lived in London, I used to run in Richmond Park regularly. There is a lot going on in the park. But I found when listening to music - and especially when listening to podcasts - I'd be focused on what was playing rather than what I was doing and where I was.
In Richmond Park, there are always squirrels scampering away from you. In autumn, conkers land in front and to the side of you - sometimes on you. And depending on what time of day you're running, you see deer too.
When running for over two hours, putting your headphones on is a pretty handy way of blocking out the boredom and the pain, but it also takes you away from the moment.
When I stopped wearing headphones I was much more conscious of what was going on around me. And now I'm sooooooooo glad I stopped wearing them because a few days ago, when I went running up to Lochranza, I saw something I wouldn't have seen had I been wearing headphones.
---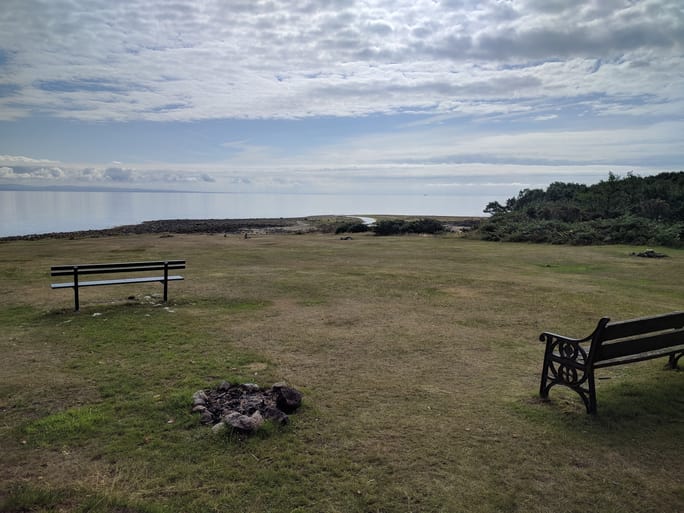 I started at Sannox and took the coastal route along past North Sannox to Laggan Cottage. From there, you get the option of carrying on along the coast, which is pretty rocky, or going up hill and over into Lochranza.
I chose the latter for the better trail and the views.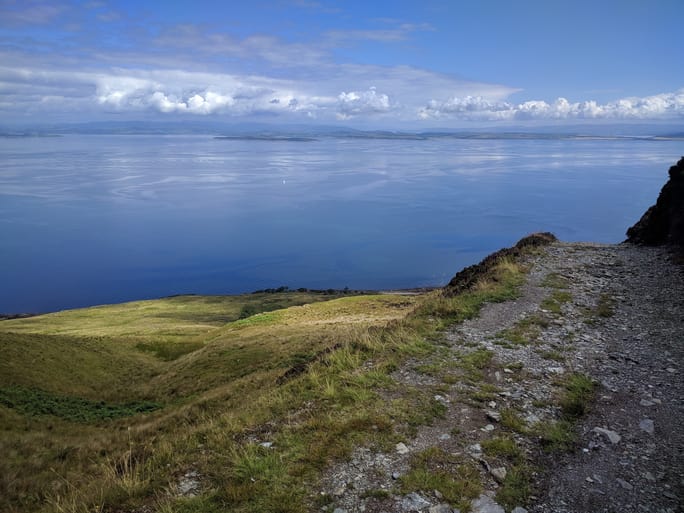 As you get over the hill, you see the mountain range to your left (south). And a bit further on the Boguille appears - the road that connects Lochranza to Sannox.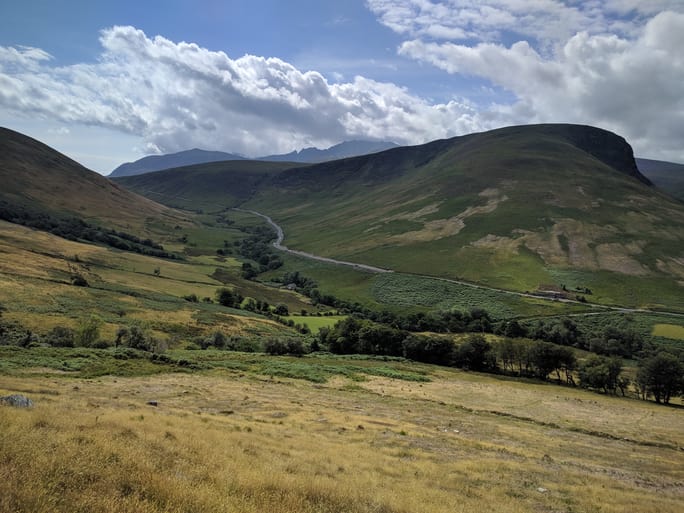 Running all the way down to Lochranza is around 8.5 miles from Sannox. You can also get the bus back from Lochranza too.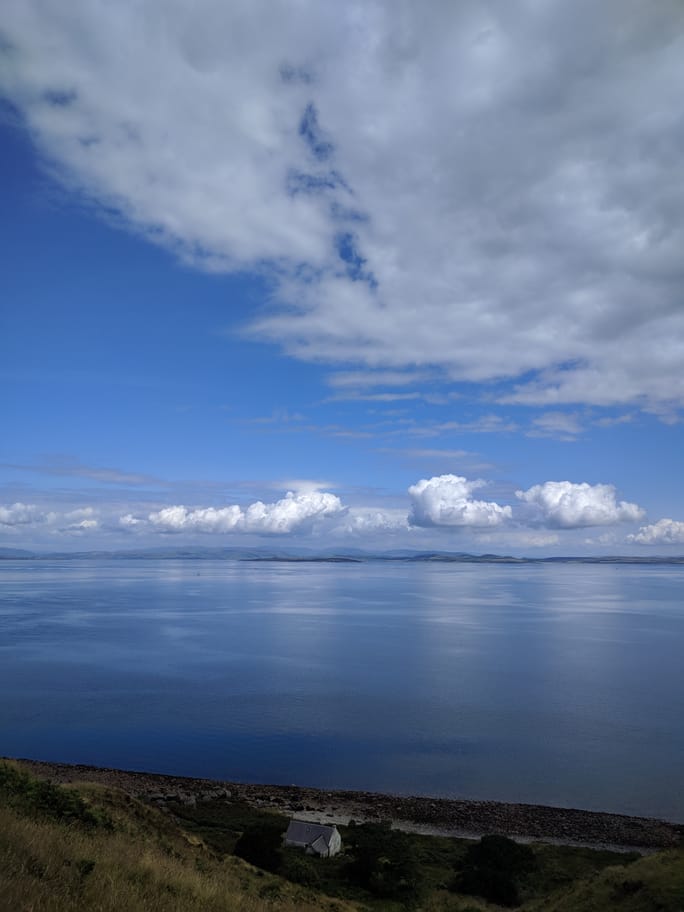 Instead, I doubled backed on myself from the bottom of the hill and ran back to Sannox. Despite the weather and views, I found it quite tough going after around 10 miles. My head was down and if I'm honest, some music might have helped!
And then I heard this snorting noise coming from the sea. Like a whale blowing out air.
Turns out it was three dolphins!!!
It was a gorgeous day, the water was like glass and I could see the dolphins very clearly coming up for air. There was no one around but me.
Perfect.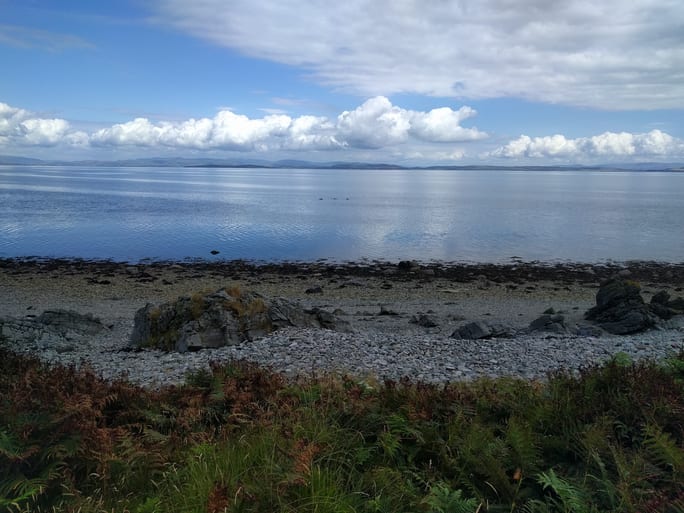 ---
Arran has amazing wildlife. You see red squirrels, deers and lots of birds regularly. But you rarely see dolphins.
And I wouldn't have noticed them if I had had my headphones on!
Lesson learned.