I ran from one view point to another today. The first came 5k into the run: The Saddle from Glen Sannox side.
The second came at the end of the 18k run - a view north to Arran's mountains.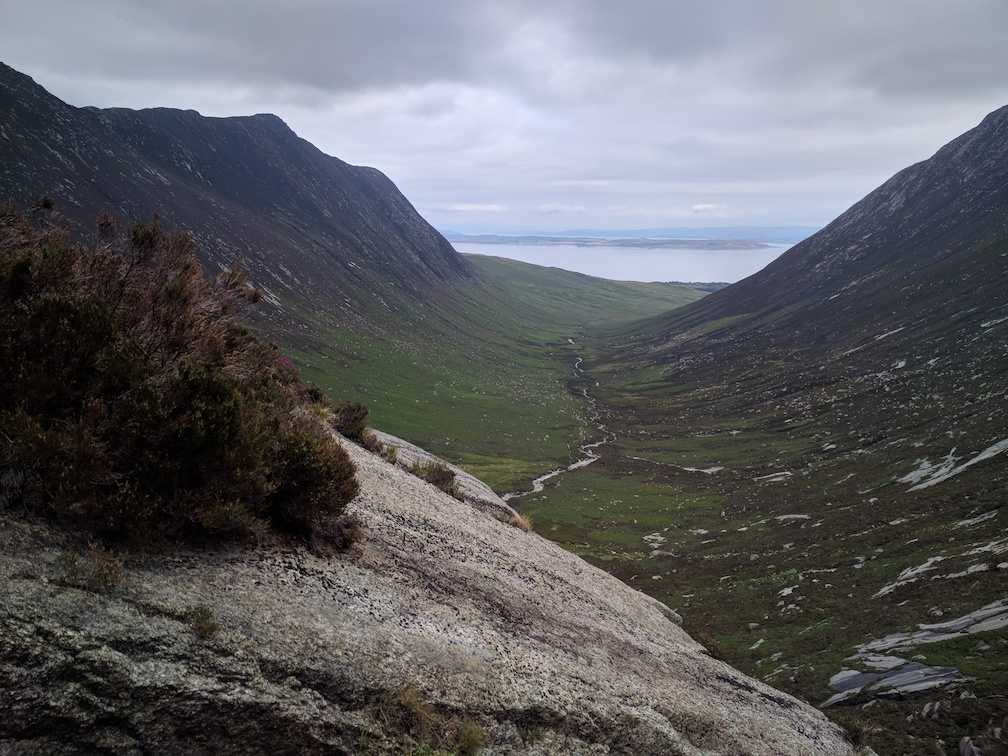 The run up Glen Sannox is deceptively hard. It's beautiful running along as the glen closes in on you, but it's slightly up hill with a gradual increase in inclination as you go. By the time you get to the base of The Saddle it feels like you've done some hard work, which you have!
Then you've got to scramble up The Saddle approximately 200m in elevation gain and navigate Whin Dyke (below). As they say, the views are rewarding. It was hot and muggy today, so when passing a few walkers who said "it's a bit hot for running" I was beginning to agree.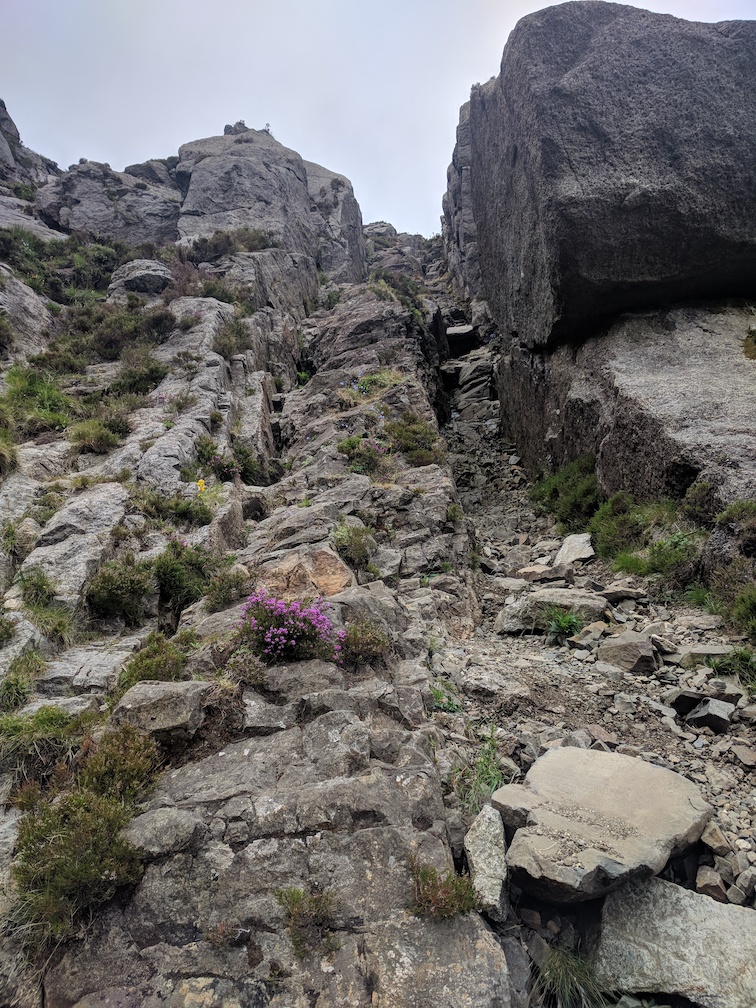 I was running from Sannox to Brodick and then on to Lamlash via Fairy Glen. Once you're at the top of The Saddle the views are stunning and today the Isle of Bute could be seen very clearly. Unlike Goatfell, which was hiding behind some cloud.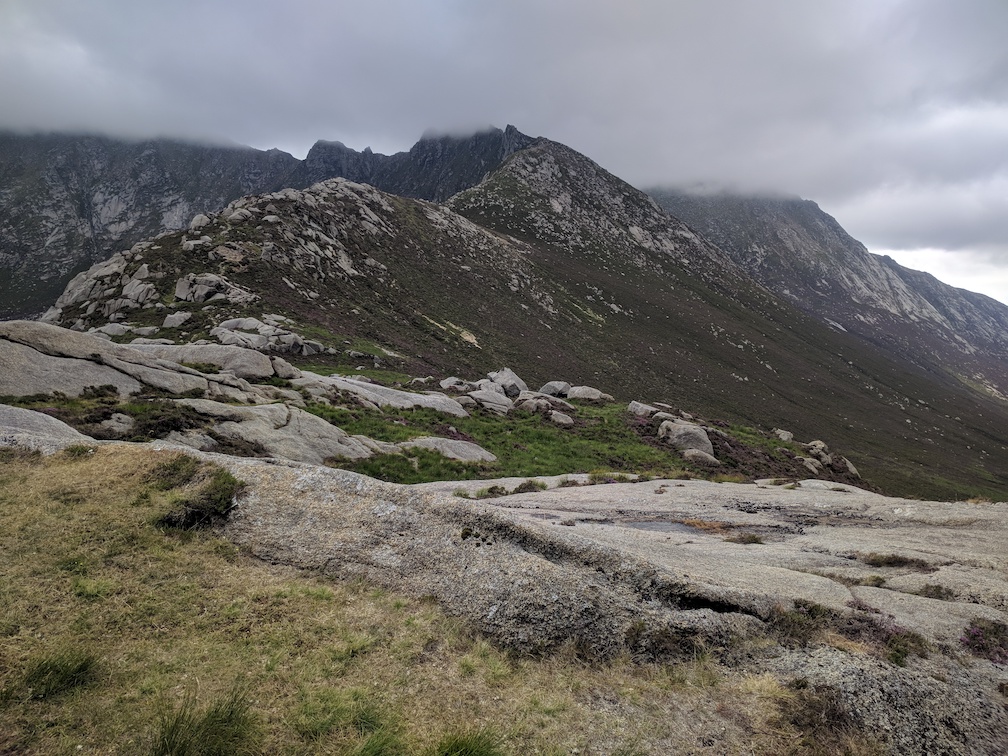 It's the first time I've ran down Glen Rosa from The Saddle. And despite a fall and a bruised thigh it was very enjoyable. Like many of the paths in this area, you need to concentrate, as there are rocks and boulders everywhere.
Marching on by the campsite after Glen Rosa you arrive at Brodick, a good place to stop and get the bus back to Sannox. Or even visit the Coop for a top up of water. Today I needed it.
I was running short of time, so didn't stay long in the "city" and made my way up Fairy Glen - mostly uphill from Brodick towards Lamlash, but a much easier track to run on than Glen Sannox and Glen Rosa.
By this time, the sun and heat were getting a bit too much and, as I was running out of time, I finished at the lookout point just before Lamlash. The photo says it all...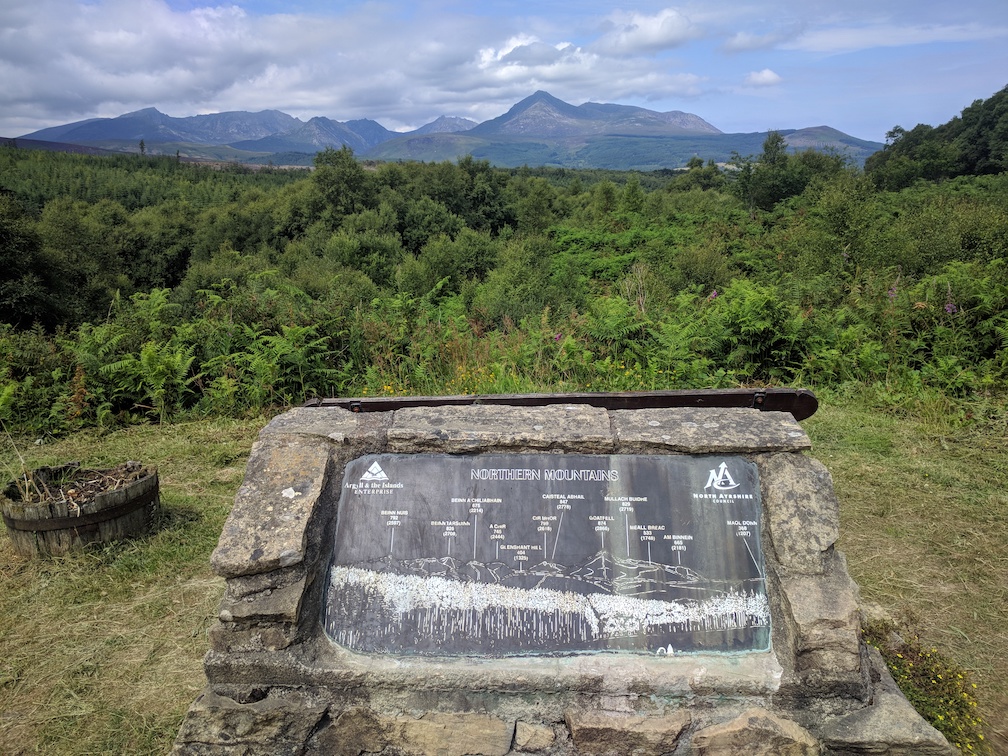 A good run today, but I never prepared well - something I'm learning about - so it was a struggle in places. Heat never helped either, but I burned 1500 calories and earned the right to have a large veggie burger and chips!