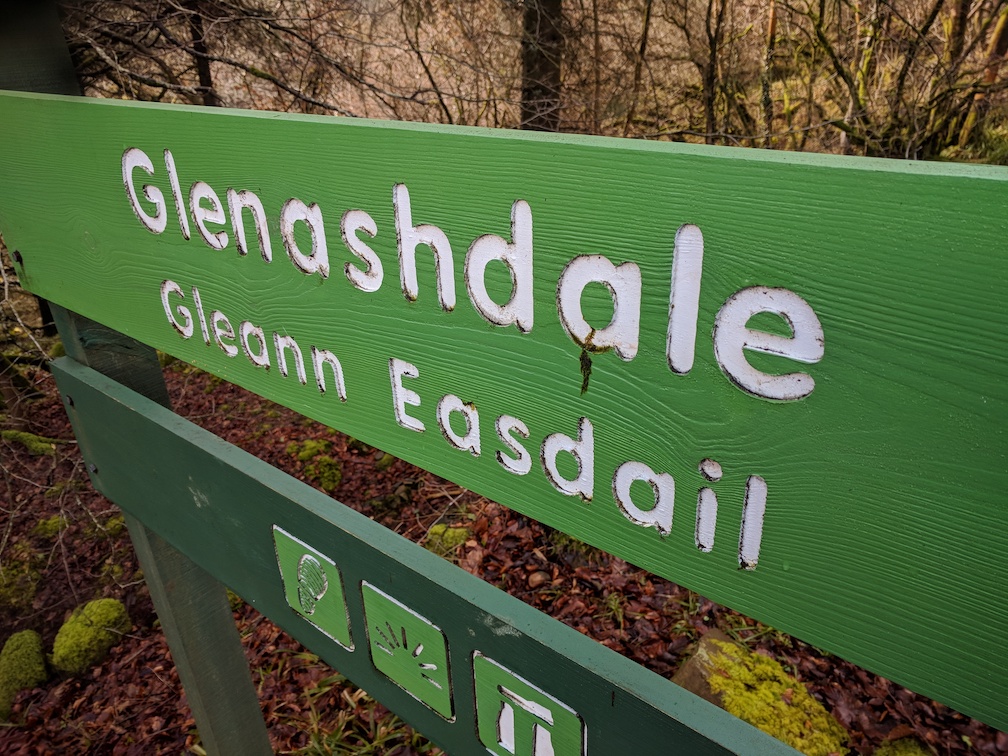 I had planned a route from the top end of Whiting Bay to Glenashdale Falls and Giants' Graves and back again, which was about nine miles round trip. However, I only managed the Glenashdale Falls part. Hence, "Part 1" in the title.
---
The weather was decent today despite some heavy clouds looming, which thankfully never burst open. I was a bit short on time, so the nine mile route was pushing it with the time I had available, so I set out knowing I might not complete the full route I had planned.
Of course, being short of time, today was the day I also got lost twice and, out of nowhere, strained a calf muscle. So I spent 15 to 20 minutes getting back on track and stretching out the calf at intervals!
I never made the nine miles, but I did end up doing a cracking 10km!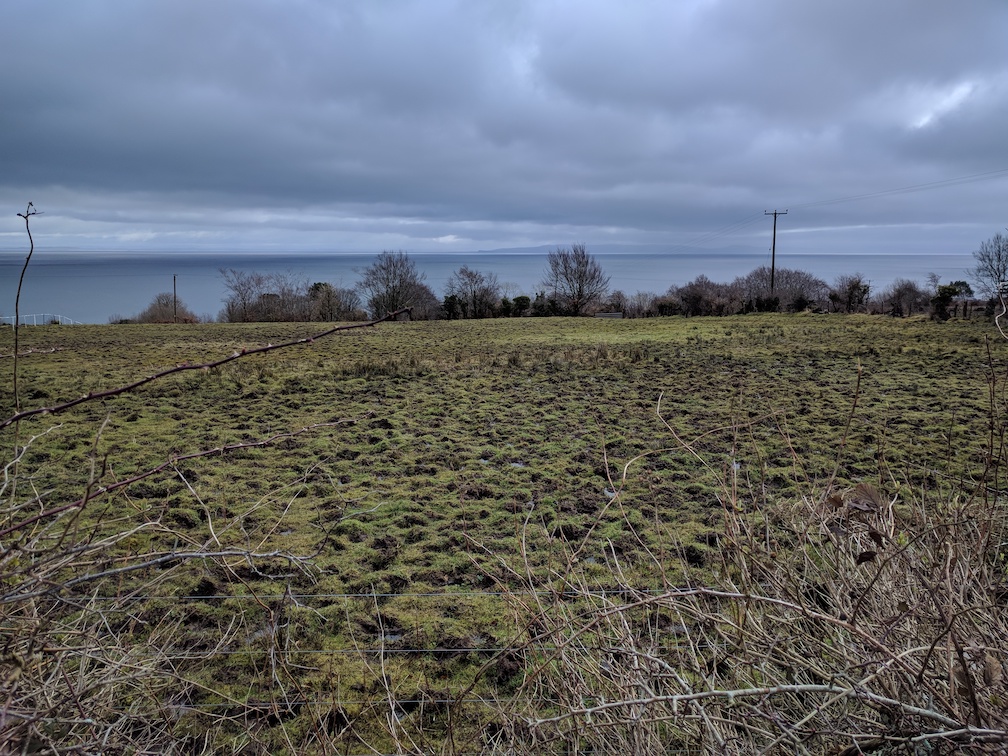 ---
Starting the run from the top end of Whiting Bay - or The Bay Kitchen and Stores (if you want a coffee beforehand!) - and run out of Whiting Bay going north.
You'll have to run at the side of the road for five minutes, so just be careful. You'll pass a church and a raised bungalow on your left and then see a footpath sign for Auchencairn. Take the footpath and it will head to the road that takes you to Knockenkelly.
The road is fantastic. You'll get great views on your left hand side and you'll get to run through some pretty cottages and farm buildings. You'll be going up hill here, so make sure you use "taking photos" as an excuse to stop and catch your breath :)
As the road flattens out, it turns into a track and takes you through Knockenkelly and by the farm with the same name. It's gorgeous.
Running on for about half a mile - enjoying the whiff of manure - you'll see a gate on the right...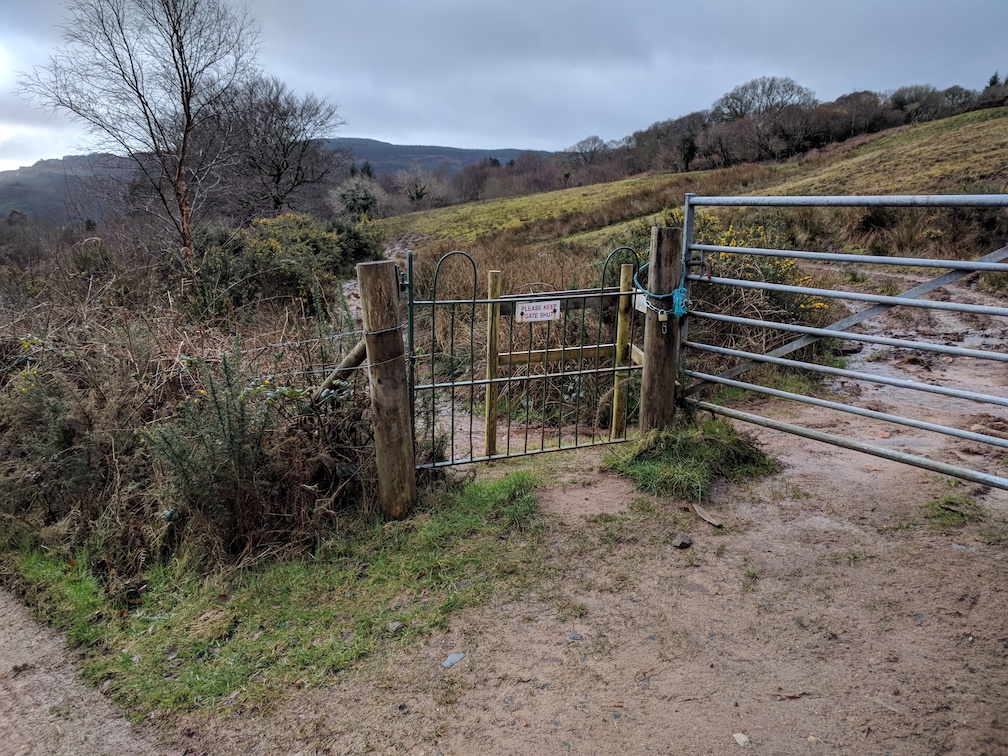 Despite looking at the route last night, I had a mind blank and instead of going through the gate I kept on the track, which took me downhill back to the main road at Whiting Bay. Doh!
So I headed back up the hill and through the gate above on to the walking path, which is a bit boggy at this time of year. After a few hundred yards, you get a view of the golf course leading you over a bridge and a nice waterfall.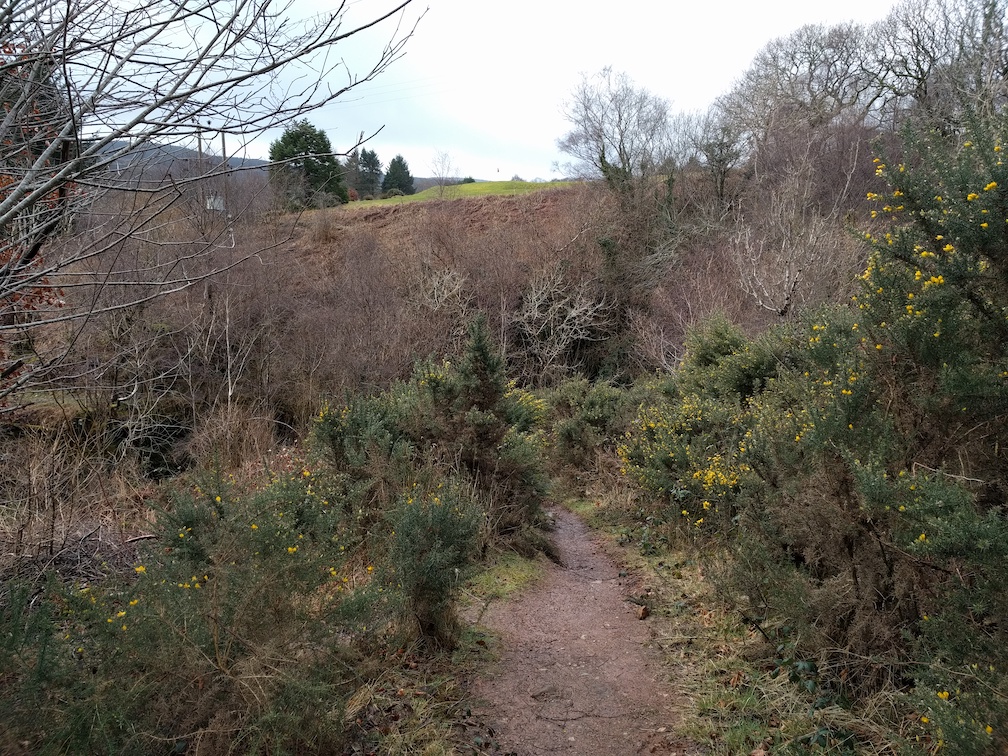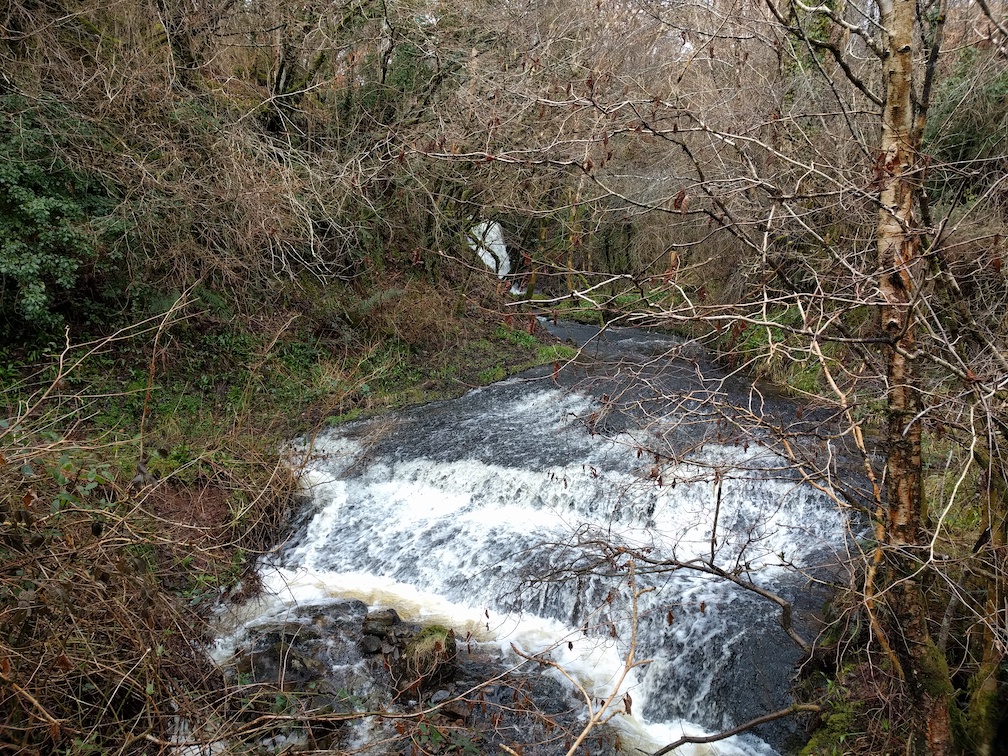 Continue on this path until it becomes tarmac again. There are some houses on your left. The golf course is on your right. You then arrive at a T-junction; left goes to Whiting Bay, right takes you up to Glenashdale and the falls.
Go right.
This is where it gets a bit messy.
---
I've gotten lost twice here before. I'm sure it's not difficult to get it right, but I just haven't yet!
After turning right at the T-junction and continuing up past some cottages, you'll see a sign for Glenashdale Falls pointing left. You can probably hear the falls from the sign.
The path takes you down and through some trees. It's pretty cool. There's also an iron age fort in here somewhere.
As you follow the path down, it takes you to a look-out point to the falls. There were some walkers enjoying the views, so I left them to it and swung round to the right on to a path that I thought would take me to the falls. After a couple of minutes, I ended up veering off the path, through the trees, by the iron age fort and over a few burns.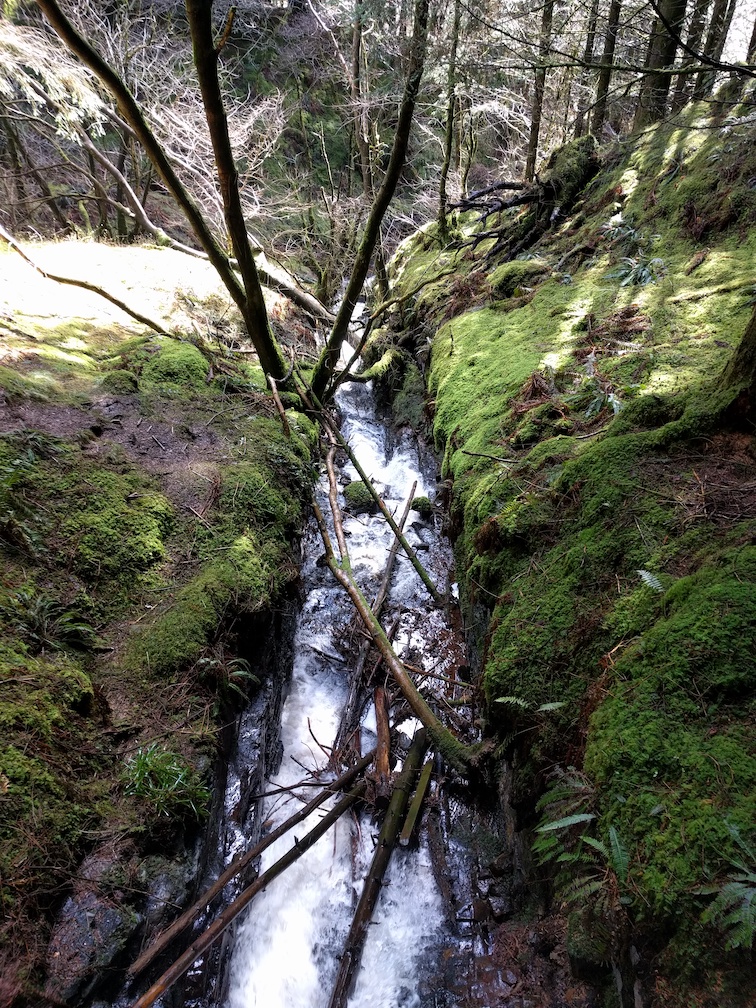 There wasn't a specific path for what I could see. It wasn't particularly remote or dangerous though, just a bit slippy, steep and dense with trees and moss.
However, I ended up on a pathway that I think I was trying to get to in the first place.
The pathway takes you over the top of the falls and down to a look-out point (across the river from the other look-out point). As we've had a lot of rain recently, the falls were looking pretty mean. Gggrrrrrrrrr.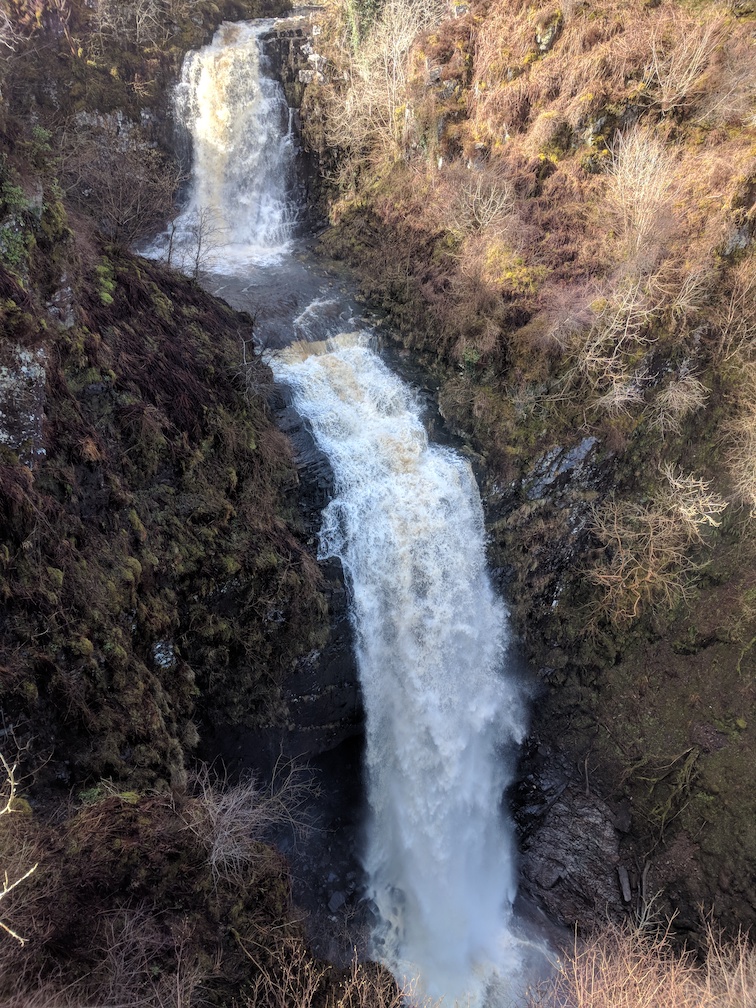 From here, you can take a trip up to Giants' Graves, or run down a bit further and then go up to Giants' Graves from there (my original plan), or just continue to the main road at Whiting Bay.
A quick look at my watch told me I had ran out of time, so I headed to the main road and ran along the shore finishing at The Bay Kitchen and Stores.
In the end, it was a cracking run finishing flat with views of the sea on the right and Holy Isle ahead. Tip top!
---
The elevation gain was around 660ft and distance just under 10k. You'll definitely need trail running shoes for this unless the weather has been particularly dry.