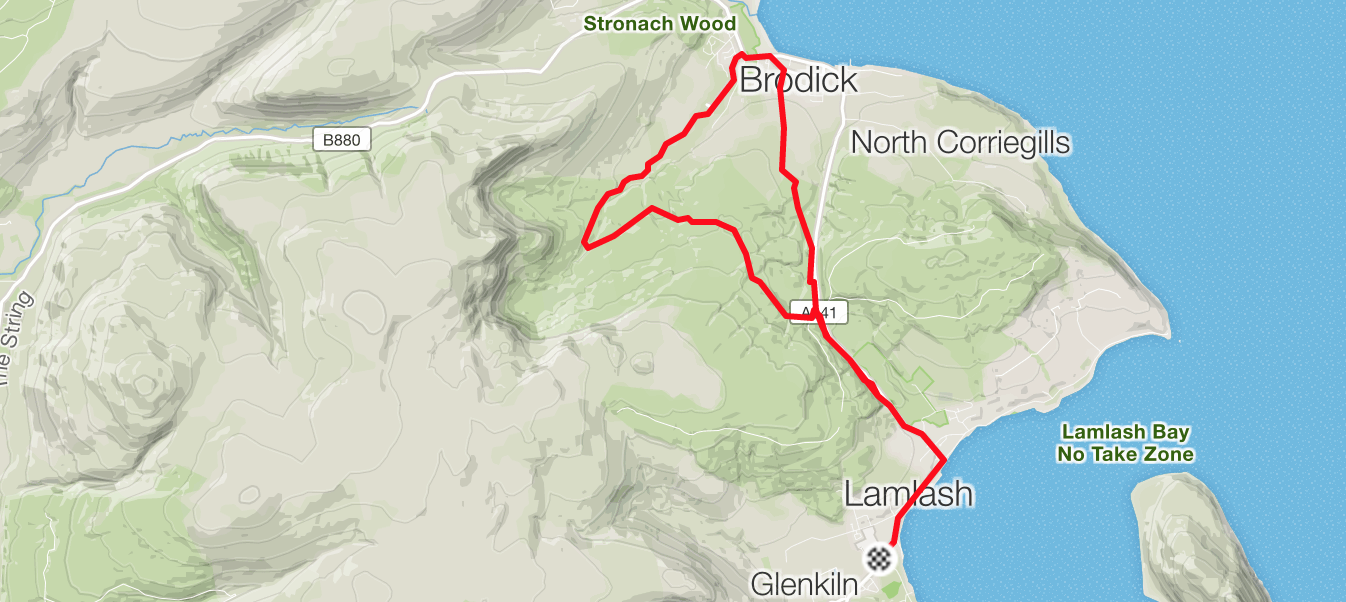 It was overcast today. But I needed the fresh air, as I'm currently moving house, which is full of annoying (and stressful!) tasks. So I went for a run to Brodick - the first time I've done it.
I was expecting a slightly better run and terrain than I got. A lot of the route from Lamlash to Brodick you're on a gritted forest road for logging vehicles. You also pass a quarry, so the track needs to be solid enough for heavy machinery to get through. You can see the road surface in the photo above.
Despite the lack of "trail", it's still Arran, so there are plenty of paths through trees, bridges, streams and views of the mountains and Holy Isle.
The run was just over 10 miles. And you take the same road from Lamlash to Cnoc na Dail car park that I wrote about in the Clauchland Hills post.
Once you get to the car park you go left instead of right (to Clauchland Hills). The route left takes you on to the forest track I mentioned above. If you have a look behind you, you'll be rewarded with this view: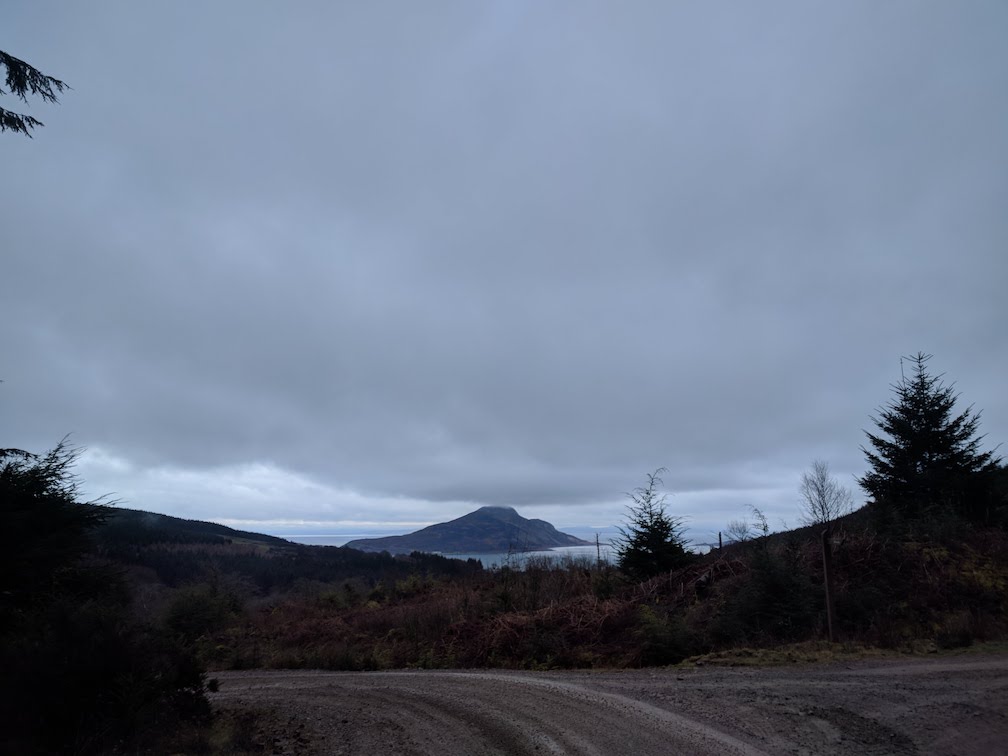 Along this track, you'll see Brodick off to your right. You'll pass a quarry on your left and start to head down and left with a view of the "Northern Mountains" straight ahead.
The track crosses a burn called Glencoy Water and you head right (see my note below), which takes you on to a lovely trail through dense trees with Glencoy Water on your right and into Glen Cloy. This takes you all the way down to Brodick by Glen Cloy Farm and the Auchrannie Resort.
As you reach the main road in Brodick, turn right and take Alma Road (after about 200 metres) on your right and carry on until you see a sign post for "Lamlash 3 miles".
Follow the road that the sign post points to and from there it's pretty much straight back to Lamlash along a nice forest trail. It's called Fairy Glen - and is probably the best bit of the run.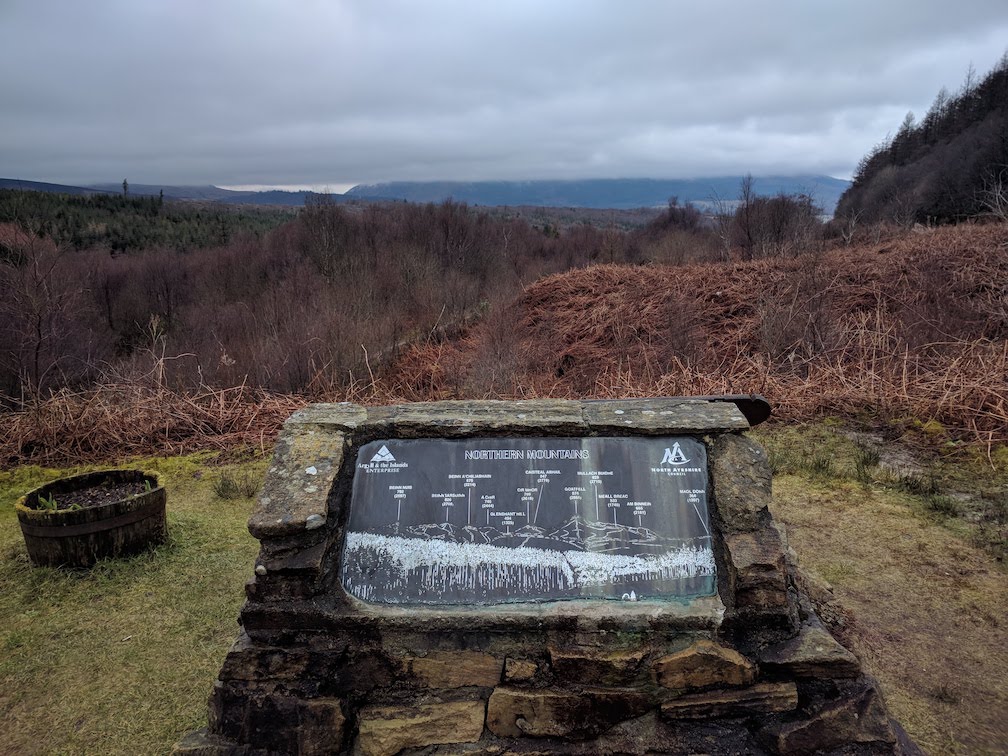 As you head back towards Lamlash, you'll find yourself back at Cnoc na Dail car park. If you wanted to extend the run, you could take a left into the car park (over the road) and head up to Clauchland Hills and then down and round the coast into Lamlash. This would make the whole run around 15 miles.
Instead, I headed straight down to Lamlash from Cnoc na Dail car park and by the golf course making it 10 miles, which was all I was looking for today.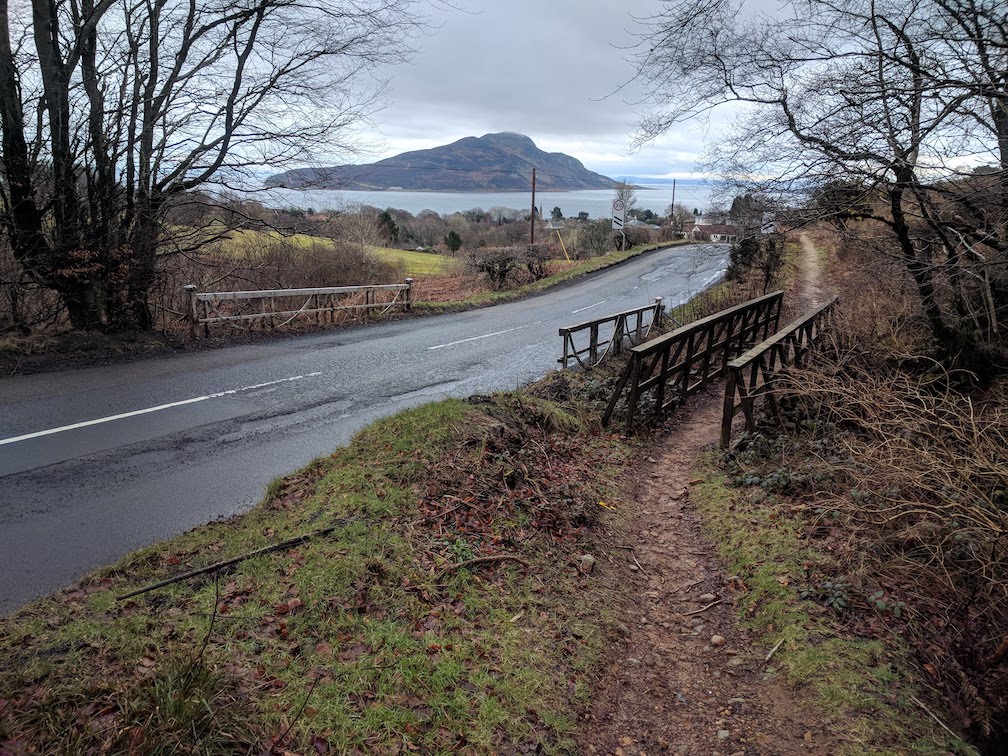 The run itself is a good run to do when clouds are low and it's damp outside - pretty much what it was today. The elevation gain for the 10 miles I did was 1300 ft.
On sunny days, there are better trail runs on Arran, but today was cloudy and damp, so it was a good match - and enough to forget about moving house!
Enjoy!
*NOTE: If you did the run in reverse coming from Brodick then you'd see a Forestry Commission sign stating the path is temporarily closed. As I was coming from Lamlash there wasn't a sign, so I only noticed at the end. I don't know when this path will re-open.